Our Pharmacy
Medics Pharmacy caters to NHS and private prescriptions.
Our services include an up to date record of what we supply to all our patients, so that we can advise and ensure that your medications, and/or combination of medications is safe for you.
We provide advice on health and lifestyle, travel health, treatments, medications, and much more. Our wide range of services are for you to benefit from and to help you understand your health better.
At Medics Pharmacy, along with our repeat prescription option, we deliver for FREE to all our patients and customers.
Our aim is to serve your healthcare needs. Our pharmacists also guarantee 100% confidentiality of patient records and give you the opportunity to speak to them in confidence of treatments, and any other health advice, in order to give you a better lifestyle
Registered Pharmacy
Medics Pharmacy is registered with the General Pharmaceutical Council, Premises Registration No. 1035024
The Superintendent Pharmacist is Mr Hyderali Datoo GPhC no: 2049910
You can confirm our Registration Status by clicking below, which leads to the General Pharmaceutical Council website:
http://www.pharmacyregulation.org/registers/pharmacy/registrationnumber/1035024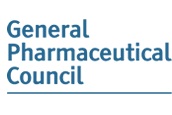 Medics Pharmacy is owned and operated by:
Hazy Healthcare Ltd Company no. 6842805
1st Floor
27 Peterborough Road
Harrow
Middlesex
HA1 2AU
Tel: 0208 5731799
Hazy Healthcare Ltd is a company registered in England and Wales with company number 6842805.